Need IT Support?
Contact us today and we'll answer your questions, and give you professional service and advice from our years of expertise providing IT consulting for companies in Windsor-Essex.
See what Netmon Services can do for you.
IT Solutions and Managed Services for businesses across Windsor - Essex County and Southwestern Ontario
We are a full service IT service and support company consisting of 3 distinct divisions located in Windsor, Ontario from where we serve the IT industry in Southwestern Ontario and all across the world. 'We take care of your IT needs so that you can take care of your business!' Our IT Support and Managed Services division focuses on providing the best IT services for businesses in Windsor and Southwestern Ontario that either don't have their own IT staff, or simply want and need an experienced and dedicated team of IT professionals to manage and monitor their network environments, maximize uptime, plan future expansions, provide help desk support and to simply be there on call for when they need us most.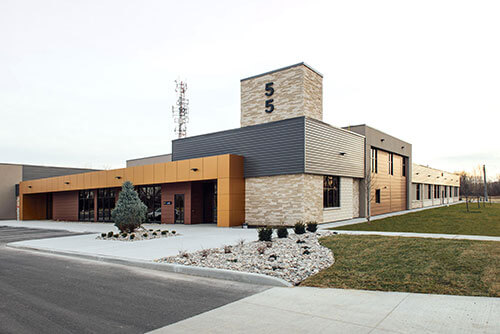 Enhancing Local Business Resilience: The Impact of Outsourcing IT Managed Services
In the fast-paced digital landscape of Ontario, businesses are navigating through a myriad of challenges to stay competitive and secure. As technology evolves, so do the complexities of managing IT infrastructure. Many local businesses are recognizing the transformative impact of outsourcing IT managed services to specialized IT companies in Ontario.
A Strategic Partnership
For businesses in Ontario, partnering with IT companies is akin to unlocking a treasure trove of expertise and support. IT companies in Ontario, such as those in Windsor, offer a range of IT solutions tailored to meet the unique needs of local businesses. By enlisting the services of these specialized providers, organizations can focus on their core competencies while leaving the intricate realm of IT management to the experts. Outsourcing IT services is not merely a cost-saving strategy; it's a strategic move that enhances overall efficiency and resilience. Small to medium-sized enterprises (SMEs) can particularly benefit from the specialized services offered by IT companies in Ontario, ensuring they stay ahead in the competitive landscape.
Cyber Security Companies Ontario: Safeguarding Digital Assets
In an era where cyber threats are on the rise, the importance of robust cybersecurity measures cannot be overstated. Cybersecurity is not just a buzzword—it's a critical aspect of business survival. Local businesses in Ontario can significantly fortify their digital defenses by partnering with cybersecurity companies in Ontario.
Cybersecurity companies in Ontario, including those in Windsor, are equipped with cutting-edge technologies and expert professionals to shield businesses from the ever-evolving cyber threats. Outsourcing cybersecurity functions ensures that businesses have a proactive defense against data breaches, ransomware attacks, and other malicious activities. The peace of mind that comes with knowing that sensitive data is safeguarded allows businesses to focus on growth without compromising security.
IT Solutions Ontario: Tailored to Perfection
The beauty of outsourcing IT managed services lies in the customization of solutions to meet specific business needs. IT solutions in Ontario, provided by seasoned professionals, are not one-size-fits-all. Instead, they are crafted with a deep understanding of the local business landscape, ensuring that each solution is tailored to address the unique challenges faced by businesses in the region. By engaging with IT companies in Windsor, businesses can access a spectrum of IT solutions, ranging from infrastructure management to cloud services. This versatility ensures that businesses can scale their IT infrastructure seamlessly, adapting to the dynamic nature of the market. The agility afforded by these solutions positions businesses for sustained growth and adaptability.
Empowering Local Businesses: The Ripple Effect
As local businesses in Ontario harness the power of outsourcing IT managed services, a positive ripple effect permeates through the entire business ecosystem. The symbiotic relationship between businesses and IT companies in Ontario fosters a collaborative environment where innovation thrives. Businesses become more resilient, adapting swiftly to technological advancements, while IT companies in Windsor and beyond contribute to local economic growth. The interconnectedness of these partnerships creates a robust foundation for the digital future of Ontario. In conclusion, the impact of outsourcing IT managed services is profound and far-reaching for local businesses in Ontario. By tapping into the expertise of IT companies in Ontario, particularly those in Windsor, businesses can fortify their cybersecurity, access tailored IT solutions, and contribute to the overall economic vibrancy of the region. In the dynamic world of technology, outsourcing IT services emerges not just as a strategic decision but as a catalyst for growth and innovation in the local business landscape.
IT Services & Consulting
Expert consulting and professional services tailored to your needs.
Managed IT Services
Proactive IT management solutions for business productivity and success
Enterprise Products
Business and Enterprise Hardware, Applications and Cloud Deployments
Network Monitoring
Scan, monitor and report network bandwidth activities in real-time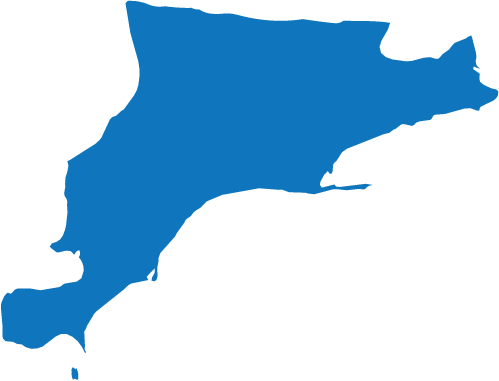 IT Services and Support Coverage Area:
Windsor Essex County
Chatham Kent
London Middelsex
Sarnia Lambton
Kitchener Waterloo
Summary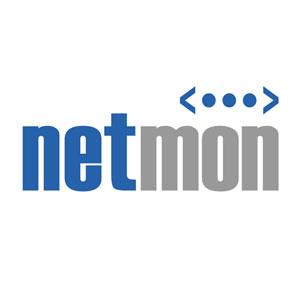 Service Type
Provider Name
Netmon Services
,
55 Edinborough St, Suite 200
,
Windsor
,
Ontario
-
N8X 3C3
,
Telephone No.+1-519-944-8365
Area
Description
Windsor Computer Consultants. Best IT Solutions and Managed Services for businesses in Windsor - Essex County and Southwestern Ontario.